Social Media – And Perfect Timing in Sports
I love perfect timing in sports…
The perfectly timed block in basketball. I saw way too many of these in the Nuggets/Thunder playoff series (going against the Nuggets, unfortunately).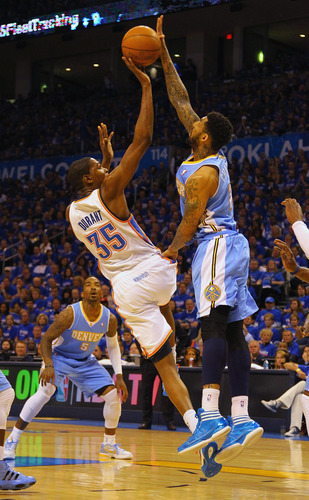 The perfectly timed "dagger-3″ as a basketball player seals the deal in the 4th quarter (and the crowd goes wild)
And of course a perfectly timed judo throw (long video, but I love judo and these show great timing and Kuzushi/break balance :)).
So does timing make a difference with your social media interactions? It all depends upon the audience and your own resource availability. I really enjoyed the insight provided by Dan Zarella in his article at Problogger regarding the best times/days to tweet and blog. To summarize those results in my own terms:
Hit your followers' timelines between 3pm – 6pm EST for the maximum retweet effect. I also think it is not SPAM to repost notices of your latest blog entries if you space the notices out appropriately to reflect your global tribe living in multiple time zones. I've even been grateful that some of my favorite bloggers repost entries that they wrote months ago.  If the information is relevant, I do not want to be penalized for missing the original posting in my timeline.  Some wisdom is timeless and should be shared!
There is a strong trend to retweet on Thursdays and Fridays. Personally, I think people get over that hump-day, and they are ready to recharge by reading new ideas in blog posts heading into the weekend. I think a lot of twitter personalities in the entertainment and hospitality verticals also have the natural benefit of announcing promotions/sales/events/reviews leading up to the weekend.
If cross-posting to Facebook, notice that you get two spikes. Your posts are more likely to get shared as people "take a peek" at their timelines/Facebook in the morning (8-9am EST) and then again after dinner (6-8pm EST). You also get a strong peak for sharing on the weekend. Therefore, it is conceivable (as opposed to inconceivable for you Princess Bride fans) that you could get a wave effect from Twitter retweets on Thursday and Friday leading up to a spike in sharing on Facebook on Saturday.
The clock doesn't start until the ball is in play. There is no use talking about timing unless you are committing to a consistent presence on your chosen social networks. I'd like to have the diligence to blog more often, but my own resource availability makes it more likely that I will post on Tuesday or Wednesday…and then again on Friday. You may make the concession that your availability doesn't fit the most optimum time window, but you can still commit to maintain a consistent presence with fresh blog content on a weekly basis. You can keep things fresh and engaging by taking a few minutes each day to "microblog" on Twitter and update Facebook/LinkedIn statuses.
When do you blog? When do you like to read blogs and are more likely to retweet/like/share them? Share your ideas in the comments, so all readers can benefit.