#HecklersHangout 11 – @GiniDietrich and The Puppy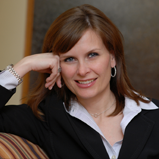 How do I begin to describe these recent Hecklers' Hangouts? What do you get when you take friends and fans who genuinely enjoy each other, throw in some legitimate questions, a speed question, a brief channeling of Ed McMahon, a real puppy…and a not-so-real puppy? You get a Hecklers' Hangout that brings our special guest to tears! Yep, ladies and gentlemen, we do not hold back with our own brand of heckling hilarity.
Gini Dietrich was our gracious guest this week, and she contributed to the chaos with her wit, her dog, and her Christmas ornaments. Along the way, she fielded questions/comments like the following:
How did SpinSucks and Gin and Topics come about?
You mean Marketing in the Round is about marketing?
How hard was it to do a book tour – and was it actually necessary?
How do you take a self-published book to "the next level" and get it picked up by a large publisher to get your book into the stores? We did reference Mark Schaefer's blog post on self-publishing Tao of Twitter.
Speed Comment via Margie: It was awesome that Marketing in the Round was truly about all aspects of marketing and did not focus on just social media like so many books in 2012. Gini said they did not want to focus on the "silo of social" since the book talks about marketing integration.
There is truth that small upstart companies will struggle to compete with large incumbent companies with dominant marketing share and huge marketing budgets. However, the smaller companies can still work on building true community and generating consistent content that trumps the large budgets capable of purchasing certain keywords.
Social media is not a fad. Content produced for online consumption, generally via blogs or social media shares, has opened the door for building and nurturing relationships with new and existing clients.
Social platforms' attempts to monetize business presences like Facebook Fan Pages will continue to squeeze the already limited budget of small businesses. Do consumers have enough power to protest this monetization effort by simply walking away from the platform? Gini pointed out that Google had it right treating the users as the product. They do not charge the users – they charge for advertising. Facebook is trying to treat consumers as both the users and the product.
The new "endorsement" feature in LinkedIn is universally disliked. LinkedIn has immense credibility among professionals, so this attempt to "game" professional credentials is alarming. Someone pointed out that your endorsement could ultimately reflect badly upon your own credibility if someone was hired based upon your "I'm just playing a game of reciprocity" endorsement – and that person is not truly qualified for that skill.
Social Slam is an outstanding, and reasonably priced, conference via Mark Schaefer. Hecklers' Hangout traces its origins back to Hecklers' Row at Social Slam 2012.
Was Ernest Hemingway a genius when he said "Write drunk; edit sober."?
Gini's next speaking engagement in Chicago is Wine and Web at Orbit Media.
Tune in to the actual Hecklers' Hangout recording to experience the full antics of our hecklers. We thank Gini again for being a good sport…who just happens to know a little "somethin-somethin" about marketing! You can catch Margie Clayman's book review of Marketing in the Round here.